It's February which means the month of love, pink and red decorations, chocolates and reminders to express your love are upon us!
But more importantly, it's a reminder to show those you love them that you care about them. Let's be honest, while gifts are nice they're not what's important.

In the spirit of Valentine's Day, here are some tips for showing your kids that you love them:
Tell them you love them
This seems like the most obvious answer right? But it's important to remember just how powerful this can be. Hugging them and telling them "I love you" daily or expressing how lucky you are to be their parent can make a world of a difference for the child.
Give them your undivided attention
In a world that's full of distractions this has become more and more important as we go through life. Providing your child with undivided attention by putting your phone down and looking them in the eyes when they are talking truly shows you care and are there to listen. Ask them how their day was and any follow up questions can be so impactful as they will be more likely to share their lives with you when you show more interest in it.
Give them praise 
This does not mean praise everything they do but providing them with praise when appropriate for small accomplishments will give them the boost to keep on going! It can even be as simple as thanking them when they listen to you or when they apologize for something. This can help them feel validated and good about themselves. In the same vein, if you don't have praise to give you could also give them a compliment! This will build their self-confidence and will help teach them to love themselves!
Spend more quality time together
Whether it's dedicated one-on-one activities or a simple walk or just a story at bedtime, quality time that's dedicated strictly to them will show them you care and are there for them which will in turn make your bond that much stronger. In addition to this, be sure you show up. Attend their extracurricular activities as often as possible. Even if you cannot stay the entire time, making that appearance and being there will make a difference and speak volumes.
Respect their space and feelings and be patient
There are times when you don't want to be talked to or touched, the same can go for your child. Show them you love them by practicing the hard things too. If there's a time when they need some space or tell you that something is wrong. Listen to them. Even when you cannot relate, letting them know that you hear them and are there for them whenever they need is critical. We all make mistakes – own up to your own mistakes. Don't be afraid to say 'I'm sorry' this will not only show them your self-awareness but it's also more likely that they will follow your positive example and admit their mistakes as well. Forgive them for their mistakes and remind them that you make them too.
And maybe even color with them. We've created some DIY valentine's cards your kids can give to their classmates or anyone they love! Have a LOVE-LY month!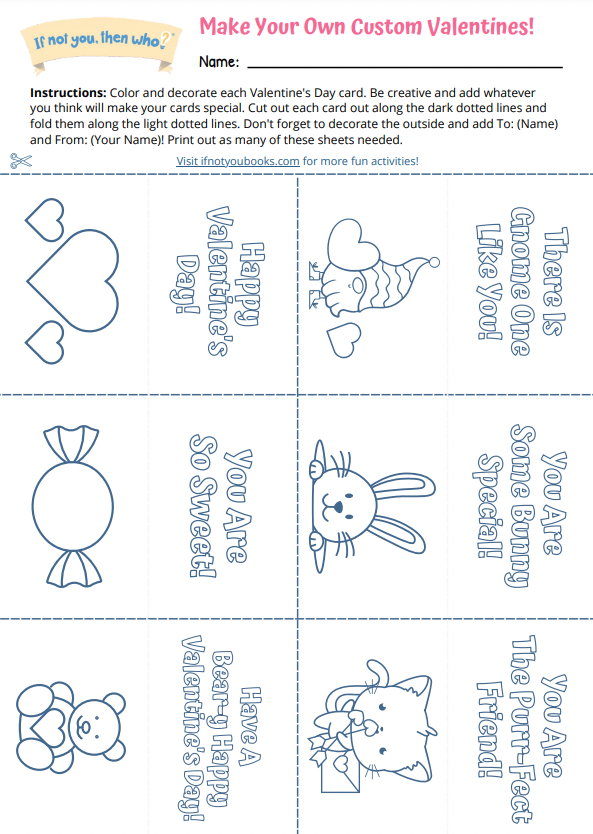 If you're looking for some additional fun STEAM activities that you could do with your child check out the activities on theyounginventorsclub.com – not only is there a dashboard filled with great activities but every month new blog posts are released with even further content!