Inspire Kids to Invent the Future!
Introducing the "If Not You, Then Who" book series by David & Emberli Pridham
Encourage your kids to think outside the box! We've recently launched our third book "Let the Games Begin!" and you can order it in our 3-Book bundle with Books 1 & 2 today.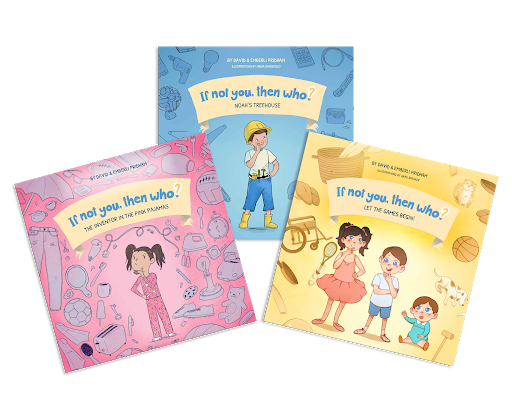 More About the Books
The "If Not You, Then Who?" book series aims to teach children about inventions and patents in everyday life, inspiring them to create their own.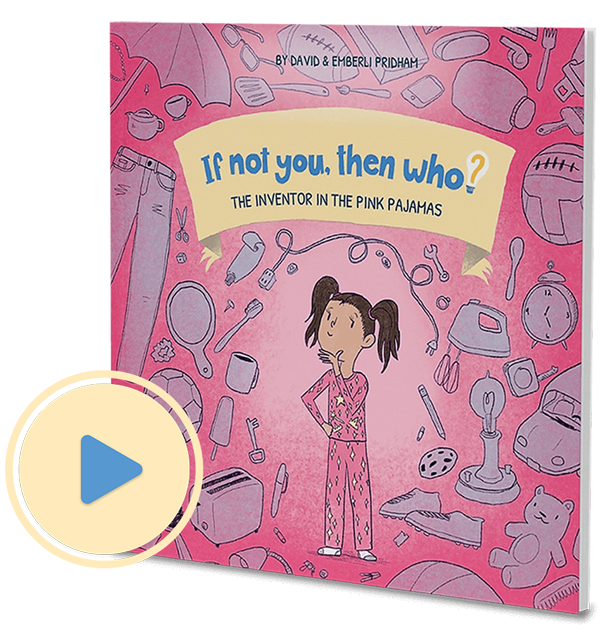 If Not You, Then Who? Volume 1: The Inventor In The Pink Pajamas
Brooke Fairley is an inquisitive, creative 9-year-old with an eye for inventing. Inspired by her grandfather and their mutual delight in how inventions come to be discovered, Brooke looks for ways to improve the world around her and joyfully sets out to imagine her own.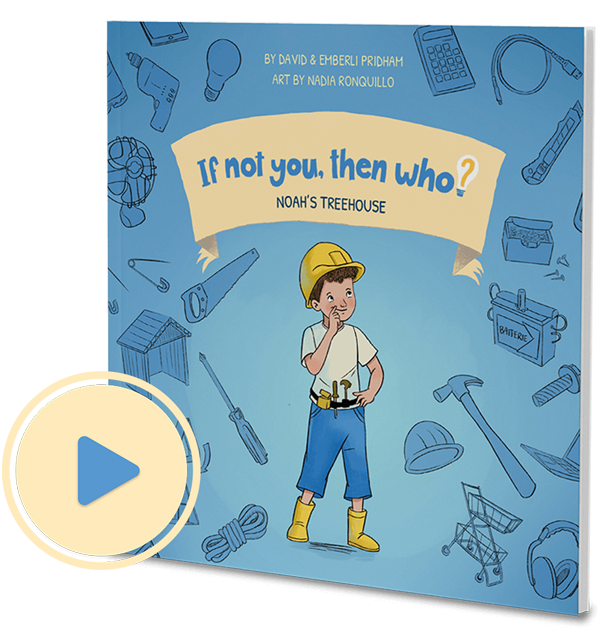 If Not You, Then Who? Volume 2: Noah's Treehouse
It's finally treehouse day! And seven-year-old Noah Fairley cannot wait to start building. But as Noah, Dad, and Grandpa get to work, they run into one problem after another. Determined to finish the treehouse in time for the meteor shower, Noah looks for inventions.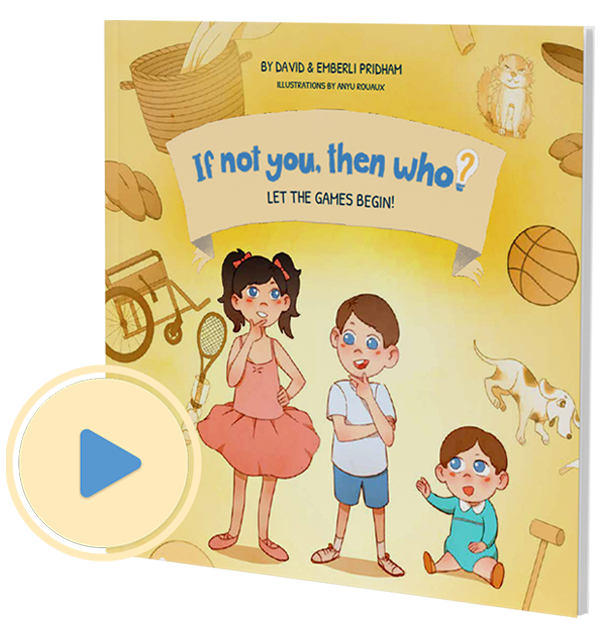 If Not You, Then Who? Volume 3: Let The Games Begin!
Brooke, Noah and baby Graham want to play a game, but they can't decide what to play. Basketball? Croquet? Dancing? What about all of them at the same time? With a little creativity, it might just be possible! Join Brooke, Noah and baby Graham as they create their own games and learn about the inventions that make sports safe and fun for everyone.
Meet the Authors
David and Emberli Pridham make their homes between Dallas, Texas and Barrington, Rhode Island along with their wonderful children Brooke, Noah, and Graham; along with their cat: Miss Beasley. As the CEO of a leading intellectual property firm, David is deeply passionate about inventions and innovation.
The If Not You, Then Who? book series aims to teach children how curiosity, passion, and ideas materialize into useful inventions.
The goal is to shows young readers from all backgrounds that no dream is too big, and no dreamer is too small to succeed.
See Where We've Been Featured
A wonderful book for children and adults!
I loved this book! It's educational and enjoyable for children or adults. As an adult, it's incredible how fascinating it is as it takes you into the world of inventions and the intricacies of copyrights, etc. It makes this book a must-read for those inquiring minds out there! It is fun to read but most importantly it is educational!
Great book for 8 year olds to pre-teen
This book was very well Witten and it was genius in showing 8 year olds and up all that they can be. Great book for the classroom. I would recommend this book to parents with toddlers young children and even older children to show that they also can be great creators and inventions. Acknowledging many of the great female inventors was wonderful. I can hardly wait for volume#2.
Sparking Curiosity At An Early Age
This lovely story poses some great questions to spark a young inventor. I really like the focus on every day stuff and how it encourages young ones to think about what problems they might solve or opportunities to make things easier. Nicely done!
Outstanding Children's Science Book!
Recently purchased three copies for three little inventors that I know. I read it first from cover to cover and just loved it! I found it to be an outstanding children's science book that teaches and inspires them to think, use their imagination and learn to be creative to come up with ideas of their own.
Subscribe to our monthly newsletter to stay up to date with monthly giveaways, fun activity sheets, and more.